Introduction
Imgur is a popular online platform for hosting and sharing images and animated GIFs. While Imgur allows users to view and share these visual content directly on their website, there may be instances when you want to download and save your favorite images or GIFs for offline use or sharing. This is where the Imgur Downloader tool comes in handy. In this article, we will explore the features and benefits of Imgur Downloader and guide you through the process of using this powerful tool to download images and GIFs from Imgur effortlessly.
The Advantages of Using Imgur Downloader
Imgur Downloader is a specialized tool designed to enhance your Imgur experience by enabling you to download images and GIFs from the platform. Here are some key advantages of using Imgur Downloader:
Offline Access: By downloading images and GIFs from Imgur, you can enjoy them offline without an internet connection. This is particularly useful when you want to view them in areas with limited or no internet access.
Ease of Sharing: With Imgur Downloader, you can easily download and share your favorite images and GIFs with others. Whether you want to share them on social media, messaging apps, or through email, Imgur Downloader allows you to have the files readily available for sharing.
Curate Your Collection: Imgur hosts an extensive collection of images and GIFs covering a wide range of topics and interests. By using Imgur Downloader, you can curate your own personal collection, organizing the files according to themes, moods, or any other criteria you prefer.
How to Use Imgur Downloader
Using Imgur Downloader is a simple and straightforward process. Follow these steps to download images and GIFs from Imgur:
Step 1: Find the Image or GIF – Start by visiting the Imgur website (www.imgur.com) and browse through the available images and GIFs. Find the one you want to download.
Step 2: Obtain the Image or GIF URL – Once you've found the image or GIF, right-click on it and select "Copy Image Address" or "Copy Image Location" from the context menu. Alternatively, you can click on the image or GIF to open it in a new tab or window, and then copy the URL from the address bar.
Step 3: Visit Best Video Downloader – Open your web browser and go to "www.bestvideodownloader.net," the trusted website that hosts various downloaders, including the Imgur Downloader.
Step 4: Access Imgur Downloader – On the Best Video Downloader website, locate the section dedicated to Imgur Downloader. Click on the provided link or button to access the Imgur Downloader tool.
Step 5: Paste the Image or GIF URL – In the Imgur Downloader interface, you will find a designated field where you can paste the URL of the Imgur image or GIF you want to download. Right-click on the field and select "Paste," or use the keyboard shortcut "Ctrl + V" to paste the URL.
Step 6: Initiate the Download – After pasting the Image or GIF URL, click on the "Download" button. Imgur Downloader will analyze the URL and retrieve the image or GIF from Imgur's servers.
Step 7: Choose the Download Format – Imgur Downloader will present you with options to choose the desired download format for the image or GIF. Select the format that suits your needs, such as JPEG for images or GIF for animated files.
Step 8: Start the Download – Once you have selected the download format, click on the "Download" button to start the downloading process. Imgur Downloader will save the image or GIF to your designated download folder on your device.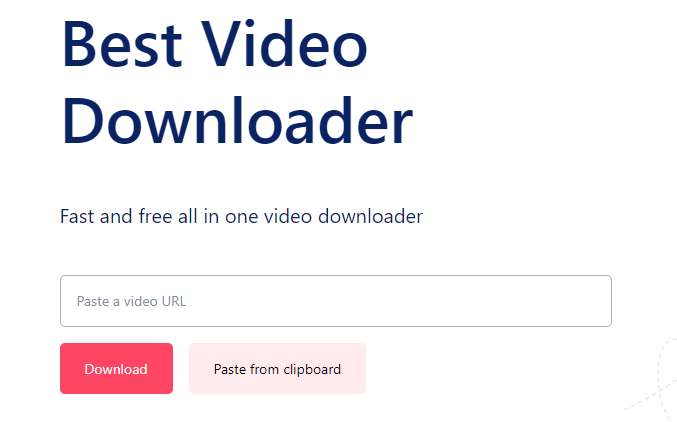 Explore Other Downloaders
In addition to Imgur Downloader, there are several other downloaders that cater to different platforms and content types. Here are some related downloaders you might find useful:
9GAG Downloader: 9GAG Downloader tools allow you to download funny videos and memes from the popular entertainment platform 9GAG. Simply paste the video URL, select the desired quality, and start the download.
Vimeo Downloader: Vimeo Downloader is designed specifically for downloading videos from Vimeo, a platform known for its high-quality content. Enter the video URL, choose the format and quality, and download Vimeo videos effortlessly.
Share Chat Downloader: Share Chat Downloader tools enable you to download videos, images, and GIFs from the Share Chat platform, a popular social media app in India. Simply paste the content URL, select the format, and download it to your device.
iFunny Downloader: iFunny Downloader allows you to save funny videos and memes from the iFunny platform. Paste the video URL, select the desired quality, and initiate the download.
Conclusion
By utilizing these related downloaders, you can expand your collection of entertaining content and enjoy videos, images, and GIFs from various platforms. Remember to use reputable websites and tools for a safe and seamless downloading experience. Visit "www.bestvideodownloader.net" today to access Imgur Downloader and explore other downloaders for an enhanced content downloading experience.