Introduction
Twitter is a popular social media platform that hosts a vast collection of engaging and entertaining content, including videos, GIFs, and more. If you want to download and save these media files from Twitter for offline viewing or sharing, a reliable Twitter downloader is essential. In this article, we will explore the benefits of using a Twitter downloader, provide step-by-step instructions on how to use it effectively, and introduce you to related downloaders such as Vimeo, Tedd, Instagram, VK, and others. You can find the Twitter downloader at www.bestvideodownloader.net, a trusted platform for all your downloading needs.
Advantages of Using a Twitter Downloader
Offline Access: With a Twitter downloader, you can save and download videos, GIFs, and other media files from Twitter directly to your device. This allows you to enjoy your favorite content even when you are offline, without relying on an internet connection.
Easy Sharing: Downloaded Twitter media files can be easily shared with others through various platforms such as messaging apps, social media, or email. You can spread the joy by sharing entertaining or informative content with your friends, followers, or colleagues.
Archiving and Collection: A Twitter downloader enables you to build your own collection of memorable videos, funny GIFs, and valuable media files from Twitter. You can create personalized archives and libraries of your favorite content to revisit or reference anytime.
Flexible Formats and Quality: Depending on the Twitter downloader you choose, you can download media files in various formats and qualities. This allows you to tailor the files according to your preferences and the capabilities of your device.
How to Use a Twitter Downloader
Choose a Reliable Twitter Downloader: Visit www.bestvideodownloader.net, a trusted website that offers a reliable Twitter downloader tool.
Find the Tweet with the Media File: Open the Twitter app or website and locate the tweet containing the media file (video, GIF, etc.) you want to download. Tap on the tweet to view it in full screen.
Copy the Tweet URL: In the Twitter app or website, tap the share button on the tweet and select the option to copy the tweet's URL. This will allow you to access the specific tweet containing the media file.
Paste the URL: Return to the Twitter downloader tool on www.bestvideodownloader.net and paste the copied tweet URL into the provided field.
Select Download Format and Quality: Choose the desired format and quality for the downloaded media file. The Twitter downloader may offer options such as MP4 or GIF formats and different resolutions. Select the format and quality that best suit your needs.
Initiate the Download: Click on the "Download" button or a similar option provided by the Twitter downloader. The downloader will process the request and start downloading the media file to your device.
Access Your Downloaded Content: Once the download is complete, you can access the downloaded media file from your device's storage. You can use a media player or a compatible app to play or view the downloaded content.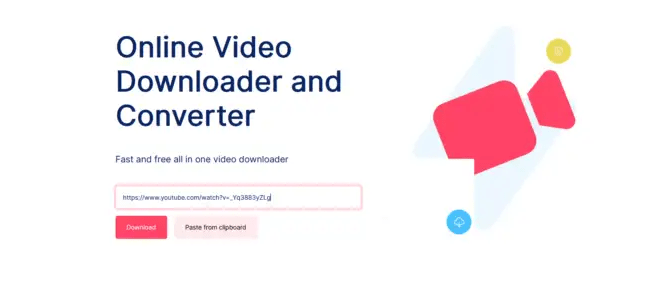 Related Downloaders
In addition to the Twitter downloader, www.bestvideodownloader.net offers a range of downloaders for other platforms:
Conclusion
The Twitter downloader offered by www.bestvideodownloader.net is your go-to solution for downloading and saving videos, GIFs, and other media files from Twitter. Follow the step-by-step instructions provided to effortlessly download your favorite content and enjoy it offline or share it with others. Don't forget to explore the related downloaders for Vimeo, Tedd, Instagram, VK, and other platforms, available on the same website. Enhance your downloading experience and build your own collection of media files from various sources with ease.